We wanted to wish everyone a Happy New Years! We started our day out right.....first thing this morning, we got our corned beef & cabbage loaded in the crock pot. We'll enjoy the smell all day long. Can you smell it?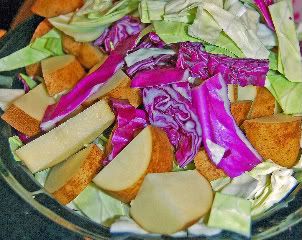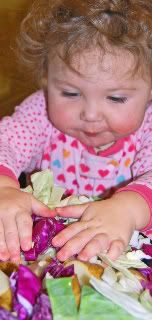 Ellie packing it tight.
Than it's off to have breakfast......warm bisquits, butter and Mamma's homemade Tri-Berry Jam. Yummy! Just look at the concentration on Ellie's face.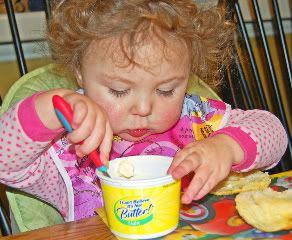 Don't you love the cute little bed head?