Ellie & I had a great time tackling our crafting/play list! Michael was on call this weekend and Alexandra had homework so Ellie and Mamma started early. :o)
We had a great time......
Here's the start....we used a bag of pom poms, a plastic serving dish & tongs that we later switched to a large spoon.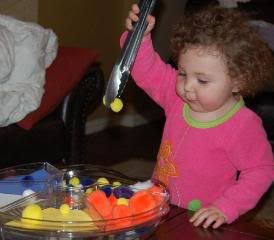 The PomPom Game was a big hit! Another big plus.....easy & inexpensive!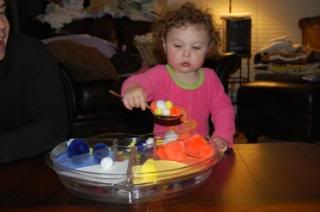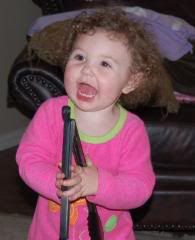 We celebrated every pom pom!