We began our weekly journey with Muffin Tin Monday. Remember, you read about it a couple posts down......
http://michellesjournalcorner.blogspot.com/
Thanks, Michelle for such a fun idea! My little curly top ate her entire lunch!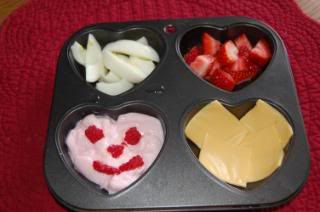 I was pretty proud of myself for our first attempt. We didn't have a theme this week so pulled out what we had that was easy to put together.