We're back from rally and had a BLAST! The new
jewelry
in fabulous and I love trying to convince my husband that I need it all in order to "help my business." He knows better and says, "Well, honey reach the next contest Premier offers and you can have it." Darn....I want it now! :o)
Thought I'd catch up on a few
memorable
moments at the Sheffield's....
Alexandra sang her first solo at church on the 12
th
. My folks came to hear her along with many other friends which sure made her feel good. She did a fantastic job!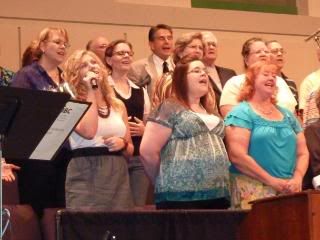 Sing it, Girl!
She did such a beautiful job! She sounded like an angel.
Papa holding Christopher after church. Alex was so excited to have her Grandparents here too.
Alex, Stephanie or little
Steph
&
Tomonica
....Thanks, Ladies for coming! We love you both!
Brittney, Alex and Stephanie.....Aren't they gorgeous!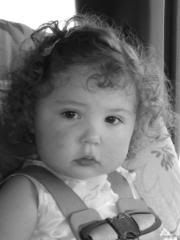 Ellie was a tad tired after all the excitement but still looked so cute! She wore her dress that her Godparents Lisa & Frank gave her.