Ellie decided that her brother, Michael should wear her bows so she could better select what she wanted to wear for the hour. :o) He so loves to entertain his little sister!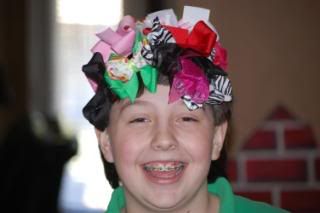 Ellie loves her Wabbas and her "Fetti" whose name is actually "Confetti" her dalmatian stuffed animal. This picture was taken after nap time. She loves to carry her favorite things around for her "wake up" time.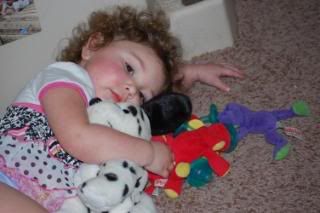 Ellie loves her puppies! See the resemblance between "Fetti" and Jessie?
Smoochie, Smoochie!