Oh my....my sweet Christopher is so, so sweet! He loves to snuggle, loves his Mommy and loves his boobies. :o) He is such a blessing! We just can't believe that God has blessed us with another sweet child to raise and call our own. "For this child, I have prayed" 1 Samuel 1:27

He was born on Monday, April 20th at 2:44pm via C-Section. He was 9lbs 5 ozs and 20 1/2 inches.....pretty awesome for the scare we got 7 weeks ago. Once my doctor held him up for me to see, I felt an overwhelming surge of emotions but couldn't move my arms to whip the tears off my face. He was taken to the NICU because he was having respiratory problems and couldn't keep his oxygen saturation up where needed. They took him pretty quickly so I didn't get to love on him like a Mamma wants but I also wanted what was best for the newest love in my life.

They keep him in the NICU for about 10 hours to monitor his oxygenation, perfusion and blood glucose. After he got to the unit, they found that his blood glucose had fallen which is common with larger babies. All was treatable, thank you Lord!

I wasn't allowed to go down and see him because of the delay in my spinal block and blood pressure issues. I'm telling you that was the hardest 10 hours that I can remember in a long time. I so wanted to hold my little man!

The NICU nurses we so wonderful! Besides taking great care of my sweetheart, they allowed his sister Alex to come to the unit to see him. She was able to rub his head thru the incubator and whisper sweet nothings to him. She was invited to come back at midnight and spent another two hours with him......isn't that awesome! She was the first in our family to be able to love on him and feed him for the first time. She was so excited! It was so nice to see the tears of sadness turn to tears of joy on my sweet Alex's face!

We're home adjusting and getting to know each other. Ellie is doing okay but having a touch time getting to not being the only one getting everyone's attention. I keep telling her she's still "Mamma's princess" and I ordered some special crafts that her and I can do while I feed Christopher. So, we're hoping this helps! Please keep this transistion in your prayers. It makes me so sad to see my little sweetie having such a struggle.

Thanks to Elizabeth with Earth Mama Photography! If you need a photographer for anything....this is the Go-To-Girl! She's FANTASTIC!!! We'll share her slideshow when it's completed. I promise....you won't be disappointed with her work! I'll share a few of her pictures below....
No more rambling from this Mamma.....here's some fun pictures from the week of Christopher's birth and a maternity picture.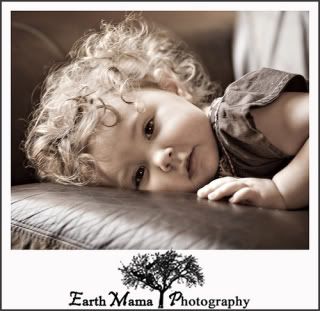 My Sweet Ellie during my Maternity Session....I love, love this picture!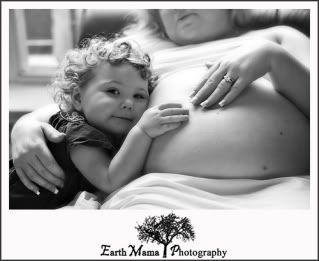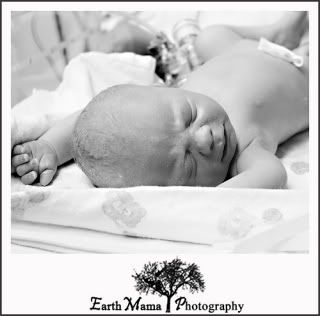 Look at that handsome boy!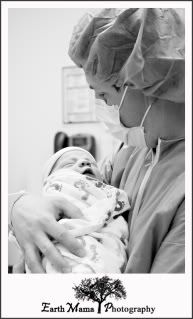 My Prince Charmings.......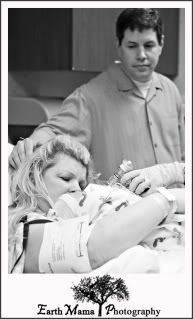 Mamma & Christopher right before he left for the NICU
Mamma & Christopher after he's released from NICU.