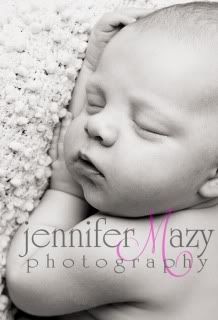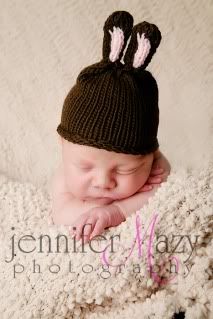 Aren't these gorgeous? Jennifer Mazy took them.....she is so good! I couldn't believe how easy she made photographing newborns look. She's so patient and gentle! Check out her website/blog
Be sure to tell her that Stacey sent you.

Can you tell......I had a hat fetish while I was on bed rest. I just loved the thought of seeing my little man in these cute hats. I had purchased 6 and only these three fit. He's definitely got his Daddy's "little" head. :o)

Thought I'd share our sneak peek with you.