We missed last week and the day Christopher was born the older kids let her eat her meal at that I packed to take to the hospital.....but forgot to take a picture. Opps....and it was a good one!
We had so much fun putting her meal together today! The theme this week was "Your favorite children's book." So, naturally that would be "Pinkalicious" which is one of Ellie's favorite books. Just ask us....both Michael and I can resight the book probably word for word. :o) I just love that she loves her books!
First, we made her cupcakes which is what caused the main character whose name is Pinkalicious to turn pink. Than we frosted them with white frosting that we colored with raspberry flavored jello. They smelled yummy!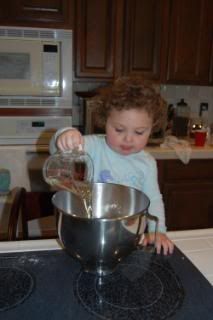 She's a serious baker! :o)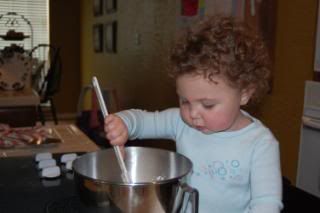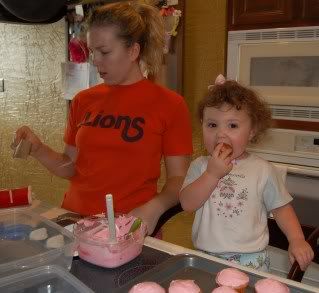 Alex & Ellie frosting the cupcakes.....well, Ellie was taking a snack break. I mean come on....frosting is hard work and makes a girl hungry.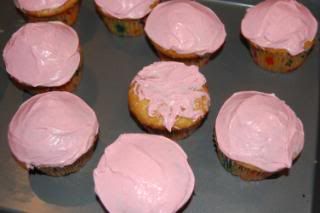 Don't they look Yummy? The jello worked great! We just added the dry jello powder straight to the frosting.
Here's our muffin tin.....
top left: our pinkalicious cupcake, grilled asparagus pieces because the doctor told "Pinkalicious" to eat green vegetables to counteract her very pink skin, bottom left: an egg flower with avocado center....egg white for some protein and avocado like the doctor said, strawberry yogurt with fresh "power berries." "Pinkalicious" secretly ate another cupcake and looked in the mirror to see that her skin had turned red.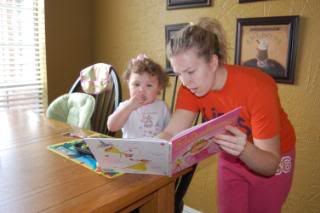 Her sister, Alex read her story while she ate her muffin tin. We're going to adopt this as our daily lunchtime tradition. Ellie loved having a story read to her while she ate.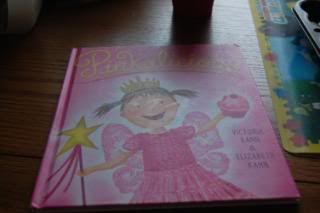 Here's our book. Check it out.....you'll love it!
Thanks to Michelle for sharing her Muffin Tin Monday idea. Check out her blog. You'll love it! She always has great ideas for Mommas and Kiddos!
http://michellesjournalcorner.blogspot.com/